Over the year, many AOI reviewers have made outstanding contributions to the peer review process. They demonstrated professional effort and enthusiasm in their reviews and provided comments that genuinely help the authors to enhance their work.
Hereby, we would like to highlight some of our outstanding reviewers, with a brief interview of their thoughts and insights as a reviewer. Allow us to express our heartfelt gratitude for their tremendous effort and valuable contributions to the scientific process.
April, 2021
Klaus Rostgaard, Statens Serum Institut, Denmark

April, 2021
Klaus Rostgaard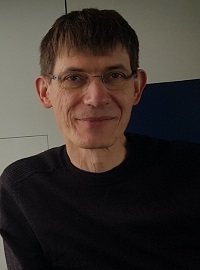 Dr. Klaus Rostgaard has worked as an epidemiologist and statistician in epidemiological research for 25 years, most of the time and most recently in Henrik Hjalgrim's group (at Statens Serum Institut and Danish Cancer Society) - which covers a lot of ground in terms of diseases, exposures and study designs. He considers himself a consultant on all things to do with data - including presenting it. This work has resulted in 150+ co- authorships and an h-index of 52. Dr. Rostgaard's biggest research interests are: Epstein-Barr virus associated diseases, register-based studies in transfusion medicine, practical methodology for Bayesian and likelihood inference and methodology for stratification and aggregation of follow-up time. He is the creator of state of the art free software (a giant SAS macro) for stratifying and aggregating risk-time and events. For details, you may visit Dr. Rostgaard's ORCID profile here.
AOI: Why do we need peer review?
Dr. Rostgaard: Basically, I think that peer review and copy editing does not add much to the average manuscript. And it delays publication and often costs money. So it better be good to justify traditional publication as an alternative to publication on a pre-publication server only. Peer reviewers are asked to do three different but overlapping things: check for fundamental flaws in methods, reasoning and ethics, check whether the manuscript is a worthwhile candidate for publication according to journal criteria and finally improve the manuscript by suggesting edits, additions and correcting errors. The first and last task is of course the most important part of peer reviewing, at least for the authors and their readers. However, the peer review process per se does not guarantee anything. The added value of the peer review process is very dependent on the editors' skills and journal policy of finding reviewers who as a group will cover all relevant aspects of a manuscript and be generous with suggestions for improvements, if needed.
AOI: What do you regard as a constructive/destructive review?
Dr. Rostgaard: The worst thing a reviewer can do is to reject a paper without being sufficiently specific about the causes, e.g. a reviewer may feel that the premise of a study is completely wrong, but fail to explain in detail why or give a reference that explains it. In that case neither the authors nor the reviewer have learned anything and the paper is just submitted to the next journal without a proper discussion or correction of the offending part the reviewer rejected. If a paper is not fatally flawed, reviewers should be constructive in their criticism on behalf of the readers, i.e. only suggest changes that will better the manuscript and seems doable without using unreasonable resources to achieve those improvements.
AOI: Reviewing papers is often non-profitable, what motivates you to do so?
Dr. Rostgaard: Firstly, it is a sort of duty to my fellow scientists and the society at large: there has to be a balance between co-writing a lot of papers that needs peer review, and acting as peer reviewer when capable of doing so. Secondly, it challenges me. I'm rarely a traditional subject matter expert on the things I review; what I contribute is mostly things to do with methodology, presentation and language. But I learn a lot, also in fields where I'm supposedly an expert. It is certainly also a way to keep up with the most recent developments in my own fields of interest, including arguments and references.
Anyway, I think the publishing houses have become more generous lately towards the reviewers, e.g. offering free access to all their journals for a short time or similar gifts. In recent years, it has also become much easier to become properly acknowledged as reviewer or author through services such as ORCID and Publons.
AOI: From a reviewer's perspective, do you think it is important for authors to follow reporting guidelines?
Dr. Rostgaard: I think it is very important to treat reporting guidelines such as STROBE as recommendations to improve manuscripts, not checklists to fill up manuscripts with irrelevant details and speculations. I think that too many reviewers (and Journals!) take the latter approach to reviewing, and the process adds nothing intellectually important to the finished paper.
(By Brad Li, Eunice X. Xu)